Inspiration in Conservative Dress is a reoccurring series of posts of various modest and feminine outfits to inspire other women to dress modestly and resist society's pressure to dress provocatively and subscribe to "hook up" culture. Through conservative dress, A Lady of Reason sends a message of resistance to the "sexual revolution" and radical liberal feminism, and the upholding of feminine virtue. Arguably, this could also extend to the support for social conservatism in general. How we dress signals who we are in society. I also want to state that this idea is not mine originally, but done on another religious blog called The Catholic Lady. I was inspired by hers to make a secular version for A Lady of Reason. 
Prom season is coming up for many young women around the country going into May and June! I remember my prom vividly. I didn't go with any date, but it was a special occasion to get all dressed to the nines and do my hair just so and wear a dress that made me feel like a princess! Prom is a special time where you can celebrate the end of High school and look forward to a night of fun and having fun dressing up. Unfortunately for many young women though, prom is an excuse to go crazy and throw away one's values in doing things like underage drinking, drugs and hook ups. The innocence of what prom is supposed to be is often subverted for more nefarious activities and worry many parents. Some families even go as far as forbidding their children from going due to those reasons, however, one does not need to go to such extremes!
Of course, the whole popular hook up culture associations with prom night doesn't help much. The expectation of spending the night with your date and "doing it" and losing your virginity on prom night than your wedding night is obviously detrimental, but you don't have to succumb to the pressure to "do it". nor do you have to succumb to the pressure to drink so much you'll forget the entire evening, or go to wild after parties and get in trouble. Many of my classmates during my prom drank and got busted, and had to be picked up early by their parents and missed the whole rest of the night! As with most peer pressure, peer pressure on prom night can be resisted in favor of your true values. One night is not worth the feeling of knowing you weren't true to yourself and your values.
Another major pressure point for young women is the dress. Many prom dresses are very immodest and skanky, more appropriate for a Vegas showgirl than a high school prom or other classy event! Excessive cutouts, too high slits, plunging necklines and sheer fabrics are just asking for a wardrobe malfunction! There's nothing wrong with
showing a few curves or a little skin for a formal gown, but there's a point where it's too much! A formal event should be classy, not trashy, and the atmosphere of a strip club! Young women being told that they must wear provocative dresses at prom is just another part of hook up culture, and the whole radical feminist movement trying to "liberate" young women with promiscuity! Why not accentuate your beauty with the gown itself, not how much of your body is peeking out if it! The stunning gowns of the Victorian and Edwardian eras, as well as many historical prom dresses are ornate and modest, and focus the attention on a woman's beauty, not her sexuality. They convey more of a sense of innocence and purity, reflective of a more wholesome society where sex and intimacy are expressed in committed relationships, and not vulgarly flaunted for the viewing public! Ladies of elegance and grace should dress tastefully and modestly, even during formal events. Formality is not an excuse to wear plunging necklines with boobs hanging out and excessive cutouts and up one's butt mini skirts. Young women at prom should feel like princesses and ladies of elegance and grace in their gowns, not hookers tying to turn out tricks!
Now, many women say that it is extremely hard to find modest prom dresses, except at special stores and online for exorbitant prices. However, many mainstream retailers, like Kohl's Burlington Coat Factory, JC Penny and Macy's, for examples do sell modest formal dresses! The trick, to to expand your search. The Juniors department as well as prom stores for teens are often is the main culprit for the immodest prom gowns. If you look in the Women's section in these stores, you will often find beautiful, yet modest gowns. Many of them, in my experience, are not frumpy, and look stunning! An added plus too, is that many are under $100 on sale, in places like JC Penny and Burlington Coat Factory. Many teen boutiques have dresses ranging in prices from $200 and up to near $1000! Just because all of the other girls are getting those $500 dresses, doesn't mean you have to succumb to the pressure to buy the most expensive one just to fit in. Try to find the look, without the hefty price. You can get the same style, more modestly, from common retailers for fractions of those prices! Of course too, not all dresses for Juniors are immodest either, you just have to be patient and look around. The prom dress I got for my own prom was from a website for teens called Prom Girl, which has several options for modest prom dresses and great sales! Just because some dresses might be too immodest for your standards, don't close your mind to the store or website and look some more. They often carry a variety of looks for all different people. Here are some ideas of modest prom dresses from various common retailers:
JC Penny: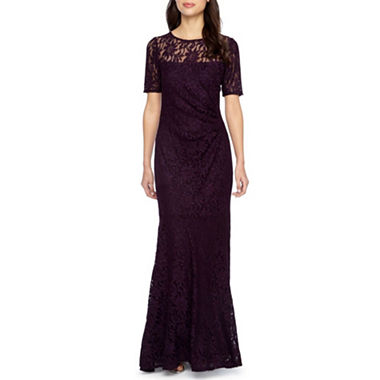 Macy's: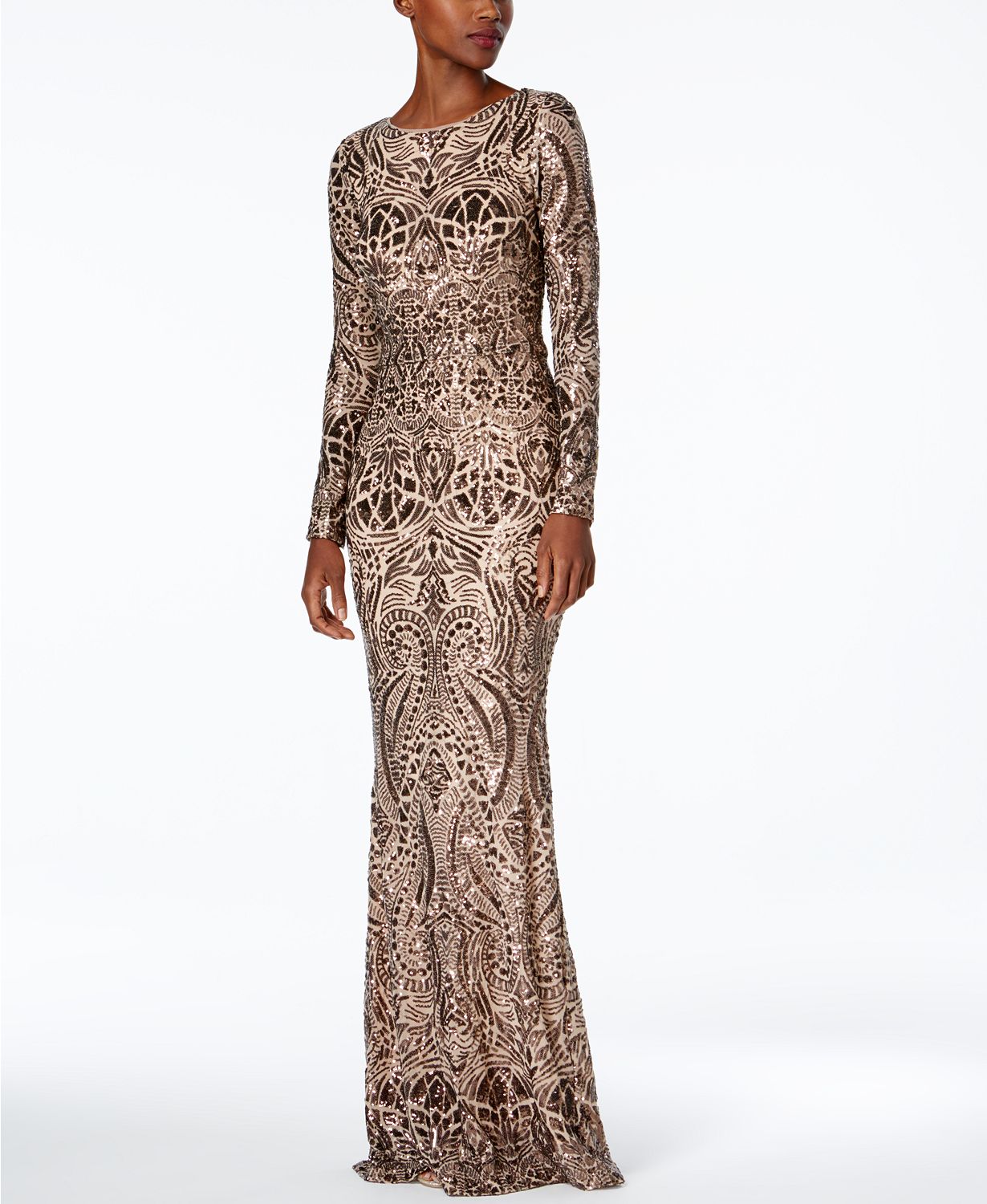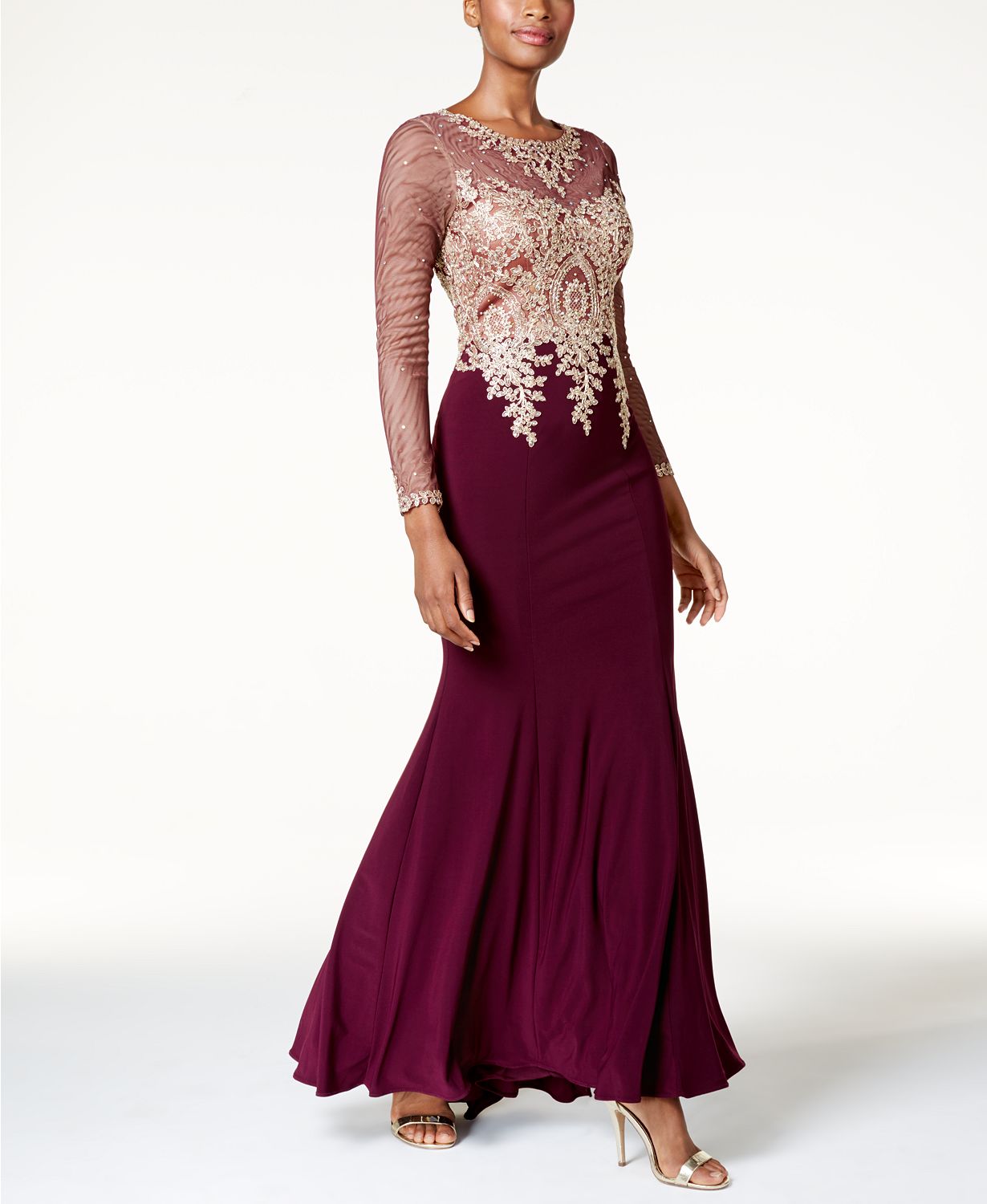 Kohl's: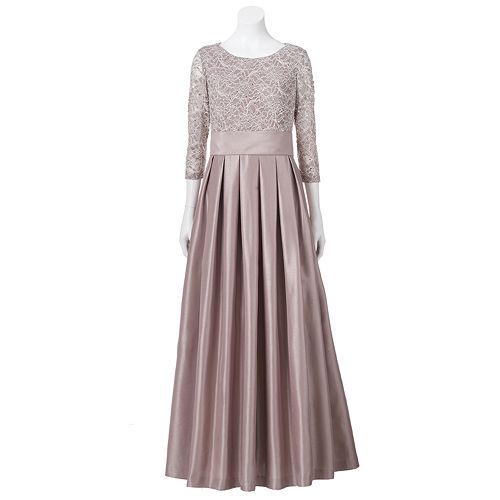 Burlington Coat Factory:
Prom Girl:
Other Retailers: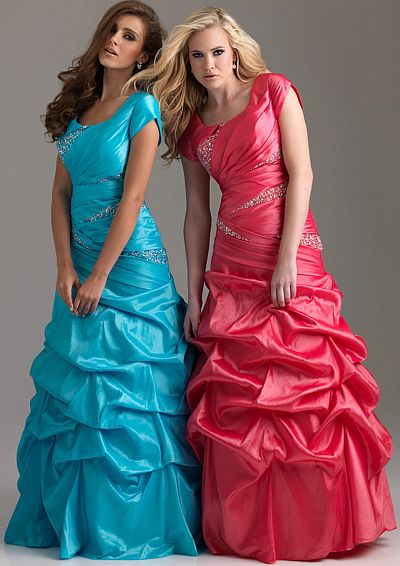 You don't need to splurge a lot of money on an elegant, modest prom dress, nor do you have to compromise your standards! There are plenty of elegant, tasteful gowns out there that show you are a lady of elegance and grace!