Inspiration in Conservative Dress is a reoccurring series of posts of various modest and feminine outfits to inspire other women to dress modestly and resist society's pressure to dress provocatively and subscribe to "hook up" culture. Through conservative dress, A Lady of Reason sends a message of resistance to the "sexual revolution" and radical liberal feminism, and the upholding of feminine virtue. Arguably, this could also extend to the support for social conservatism in general. How we dress signals who we are in society. I also want to state that this idea is not mine originally, but done on another religious blog called The Catholic Lady. I was inspired by hers to make a secular version for A Lady of Reason. 
A favorite fashion of mine is the pleated skirt: its flowy fabric, especially chiffon fabrics look really feminine and graceful! I'm glad they're in style now in many stores such as H and M and Forever 21 to name some. Burlington Coat Factory also has a great selection of pleated chiffon skirts too at times. The style is great for being more modest as it is not too clingy to your form, and many come in midi and maxi lengths. The only con is in most cases, you need to find a shirt you can tuck into the skirt, as it looks more frumpy or odd to have the shirt tucked in an A line pleated skirt, or a shorter shirt. Also, be very careful washing pleated skirts, or any pleated thing in general in the dryer! I've learned the hard way that the pleats can come out and somewhat ruin a nice pleated outfit 😦  Overall though, a chiffon pleated skirt is a great feminine and modest edition to your wardrobe! When we can embrace ourselves as feminine women, and dress the part, it can show the world we stand for traditional femininity and are not afraid to be women in a society that pressures women to become radical feminists and emulate men all the time.
Here are some gorgeous midi-styles!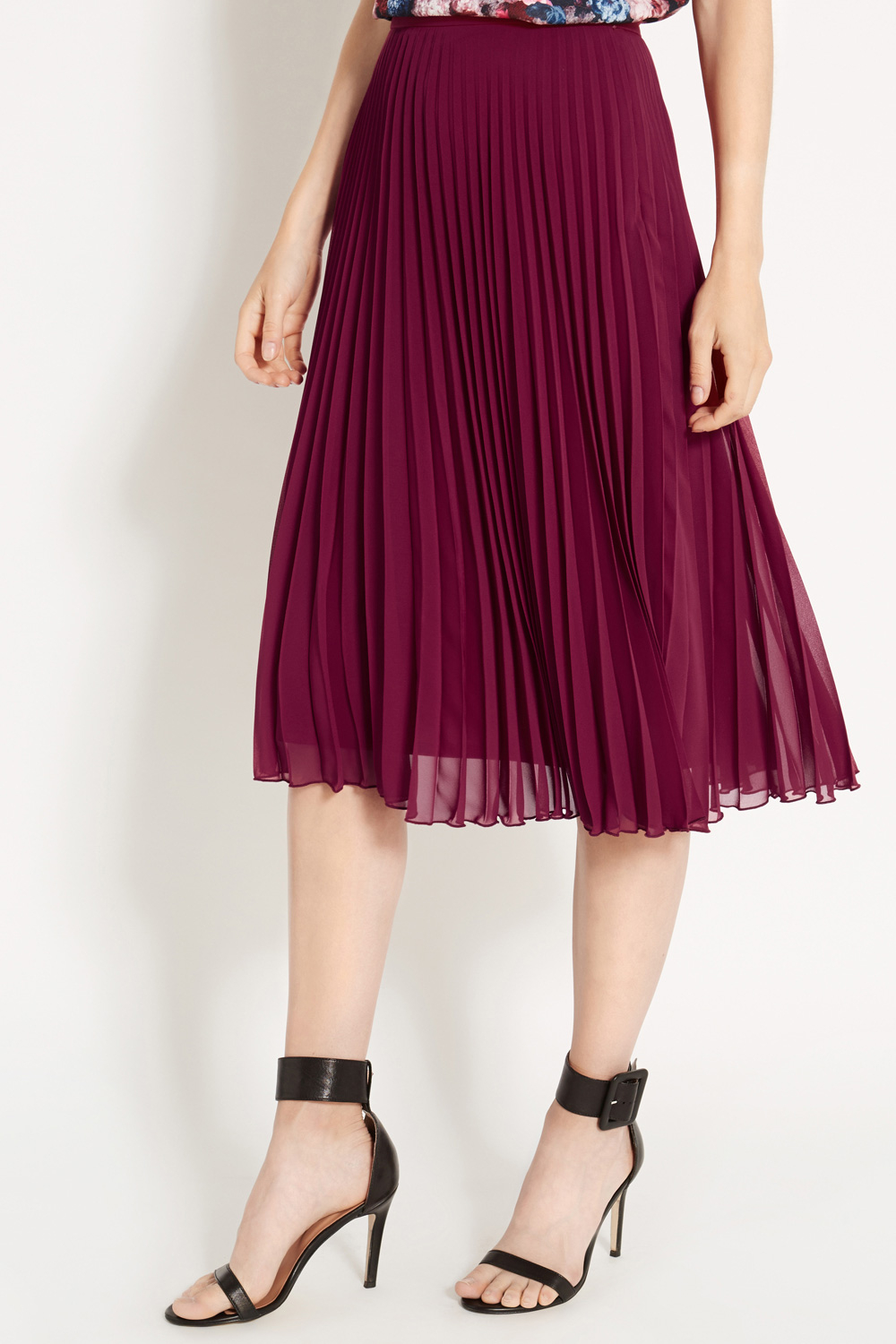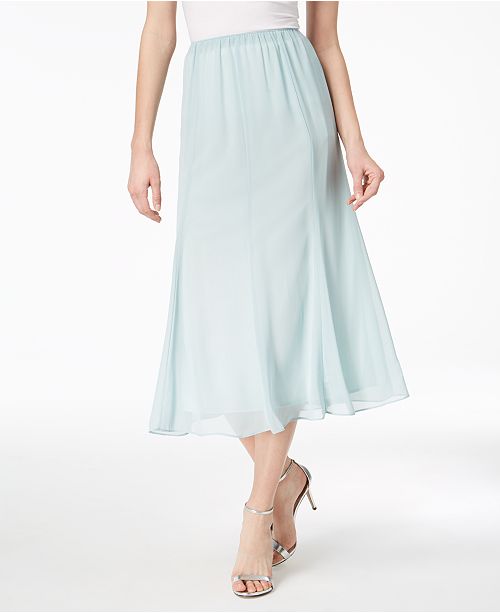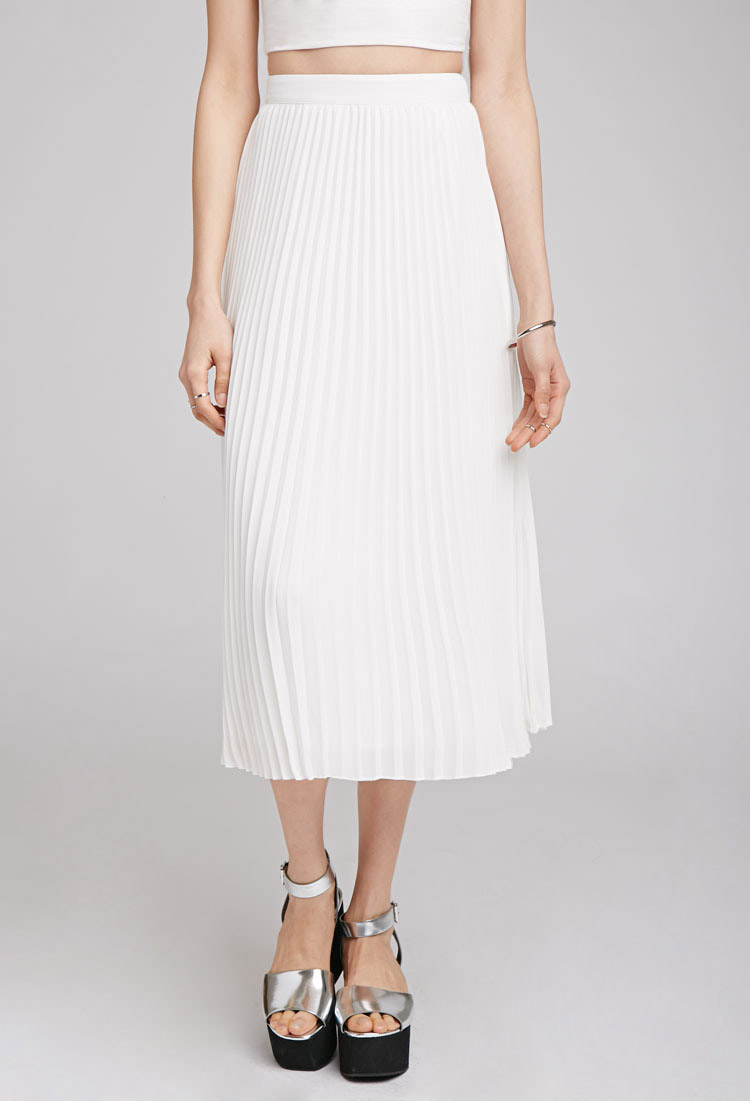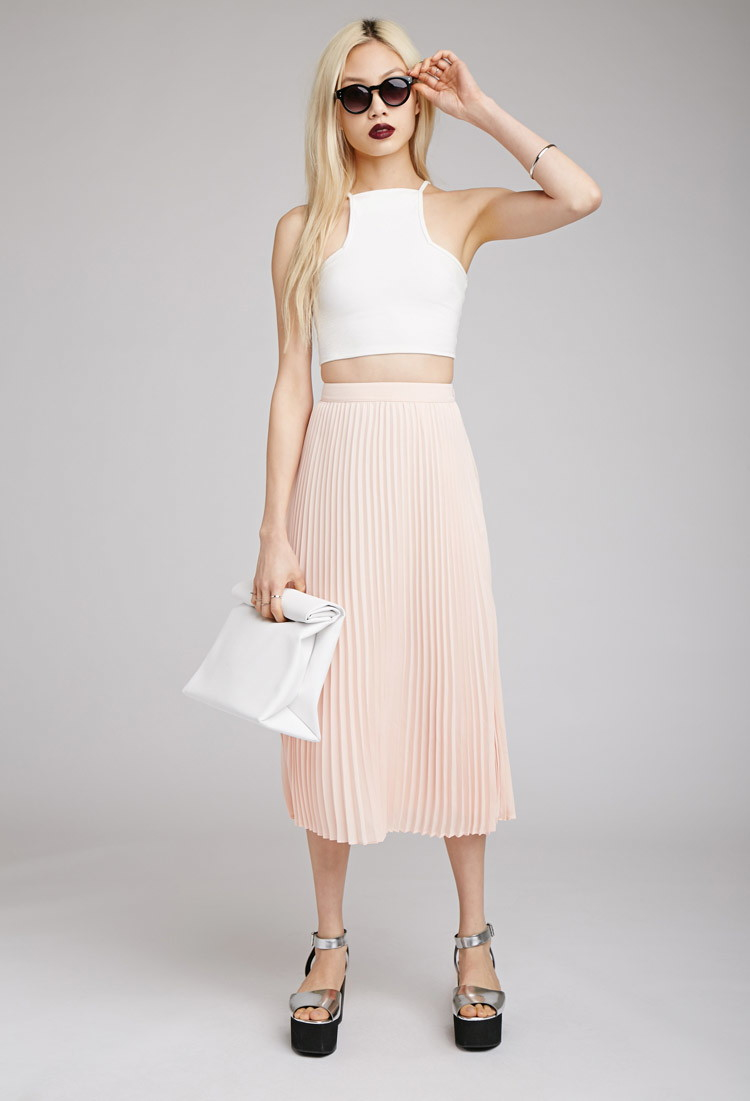 And here are some fun and elegant maxi styles!