By now pretty much everyone has heard of the term "cancel culture". From your favorite stores, restaurants, movies, books, public figures, and even famous historical figures, no one is immune! One misstep or slip dredged up from your past, one "wrong" idea, that stupid thing you did you have a pic of from literally decades ago, and boom! you've been cancelled by the mob! "Off, off with his/her/their head!" is the new rallying cry in the Left's woke cultural revolution. Some prominent examples include cancelling various books by beloved children's author Dr. Seuss, cancelling public figures because they wore an ill thought out costume decades ago as a young and dumb college student, tearing down statues and erasing history out of school curriculum, deciding that classic literature and movies aren't woke enough for not holding contemporary woke ideas, boycotting various businesses and brands and essentially wanting to eliminate anything one can possibly think of that isn't woke enough for the Left.
It's one thing to think of a well thought out boycott for an actually relevant issue or to choose not to be consumers of products that will directly go against your values, but the thing that defines this new cancel culture craze is just how insane and insignificant the reasons for these boycotts are. This is especially important for things produced before many of our contemporary ideas around "social justice" formed. Is it really fair to judge someone based off cultural values that they were never exposed to? Is it reasonable to disregard the reasons why that person was so important to our history and all the good they accomplished just because they weren't necessarily a saint? Just because someone who lived in a different era and culture had an opinion we now find outdated, or even immoral doesn't mean we should refuse to see what we can learn from them that still will help us today. What is so wrong with acknowledging the bad but emphasizing the good? There is a middle ground between undue glorification and demonization.
On a related note, what are we to make of those who are still with us who have in their past, made an un-woke move? Must we cancel them because they wore an insensitive costume to a party 40 years ago in college? Or had a faux pas but owned up to it and apologized sincerely? We all know now that what you post online stays forever, and that your actions can easily be carved in virtual stone by others, but think about when these decades old "offending" pictures were taken. There was no internet before surprisingly recently. A goofy pic in a yearbook from the 70's was never expected to circulate beyond you and your classmates and come on, tell me with a straight face you never made an off color joke, or did an off color thing in the presence of your close friend group in your youth. Can you? Really? Now one could argue that just because people accepted certain things doesn't make them any less hurtful, but think of it this way: some things that are considered socially taboo now weren't then. So there is a good likelihood that the person who did whatever "insensitive" thing it was that makes you want to cancel them today wasn't intending to be deliberately offensive. Until the whole frenzy over cultural appropriation came out in recent years, did you think twice about dressing up as another culture for Halloween, or an Indian at Thanksgiving as a child? Did it even cross your mind it could be offensive before the Left started making an issue out of it?
What about when the mob decides it's a stellar idea to cancel people who contribute to the world though science and scholarship? Anyone in modern academia knows the peril they face if they have research and conclusions that don't support the Left's narrative. Just look at cases where transgender research with un-PC conclusions against the gender ideology narrative are supported, an evolutionary biologist was blacklisted from academic circles for asserting biological sex is not a social construct or even COVID research against the current agenda. What a shame it is when real knowledge that could help people and help us understand reality (the actual reality!) is squashed in the name of a socially engineered agenda. There's no doubt science has been misused and politicized throughout history, but that doesn't mean we have to continue the trend!
Another dimension of cancel culture involves businesses and products. I personally prefer businesses trying to sell us stuff be politically and ideologically neutral, but in this increasingly polarized country, some feel there are profits to be made by catering to a specific ideological group. I also feel that it is okay to choose which companies you buy from and support and choose ones that don't do something that offends your values. However, the Left takes this to an unhealthy extreme, where even the slightest provocation to them calls for a boycott! A prime example is the Left's smear campaign against Chick-Fil-A due to the owner being a traditional Christian and alleged anti-LGBTQ stances. I personally am not against same sex relationships or marriage, and disagree with religious reasoning behind their objections, but am not about to throw a fit that some people disagree with it on religious grounds. If you personally don't want to eat there because you feel strongly about LGBTQ issues that's fine, but when entire cities try to ban Chick-Fil-A from their borders I think that's way over the top! Who are these mayors that think they should have the right to dictate which opinions and stances everyone else has too on the matter? For more mundane reasons, recently CVS was in the cancel culture firing line over guess what? A dispute with a vendor over birth control costs that got turned into a women's rights issue. Even the Left leaning magazine Slate acknowledged that the issue was not deserving of the knee jerk reaction to cancel CVS. On the flip side, I am annoyed with just how many businesses that decided to go woke to try and bring in more sales. Does Oreo really have to lecture us on trans-pronouns and browbeat in our heads that biological sex has no relevance? Does an ice cream company like Ben and Jerry's really have to condescendingly tell me just how un-woke I am if I don't subscribe to the (left)most extreme version of any social issue? Does a men's razor company need to tell men how to be a better man?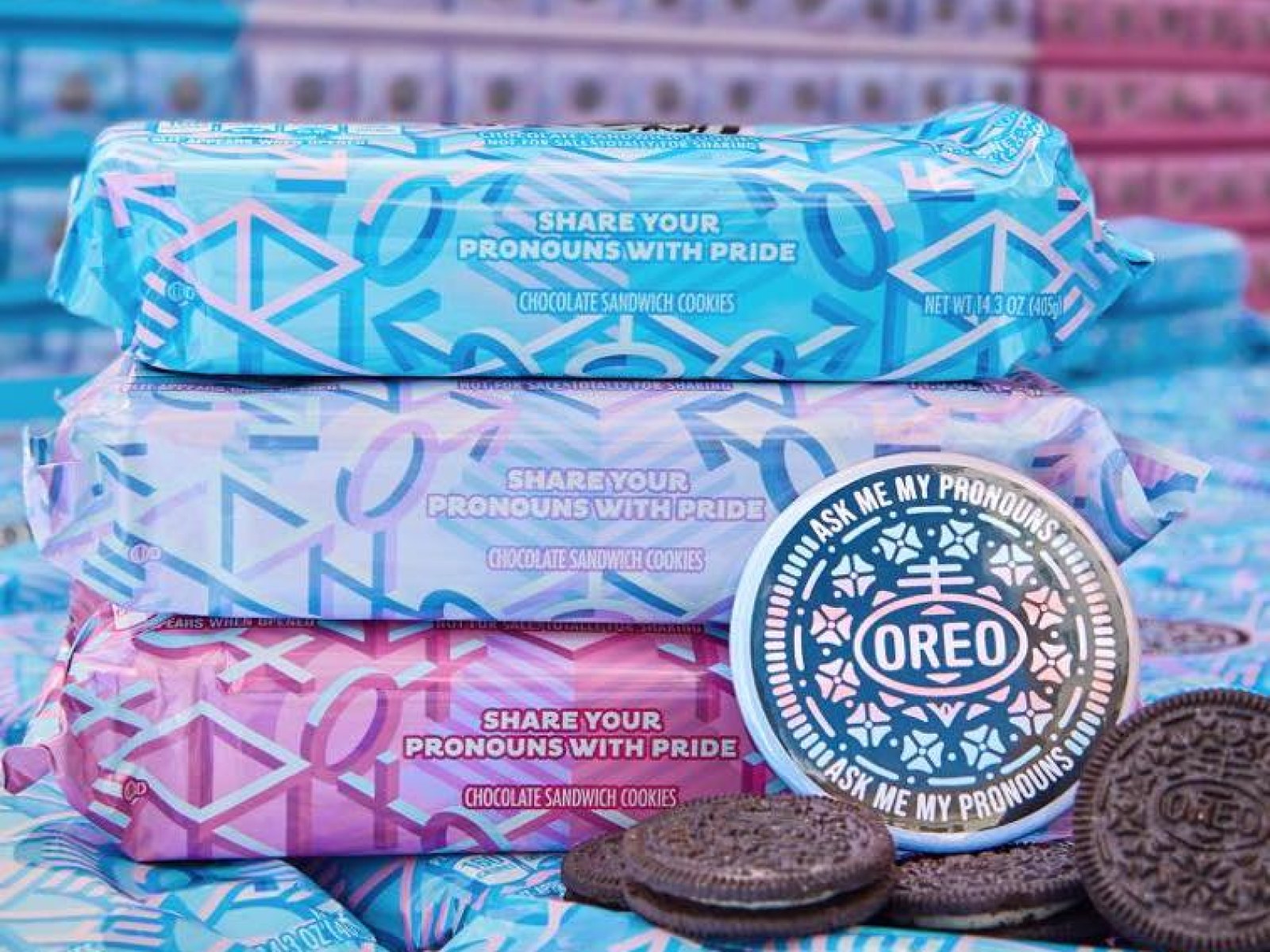 Those are just three examples out of hundreds that send their self-righteous woke messages about how privileged you are, and that our country is infested with racism, sexism, etc… There's a time and place to engage in these big and relevant issues, but is it the time when I buy your product in order to wind down and simply enjoy myself and escape the world's troubles? That said, being more Left-leaning alone is not grounds for me to boycott them. I don't cancel people simply because they happen to disagree with me. This entire mindset of the knee jerk reaction to anything that challenges our views is unhealthy and unproductive to produce positive changes in society. It only makes us more divided and polarized. I do have certain limits though: I won't buy anything directly benefiting a Leftist cause I object to. I still buy Ben and Jerry's and Oreos in general because I like to eat their products. However, I won't buy anything from them with special packaging advocating wokeness or Leftist narratives (sorry Ben and Jerry's "Pecan Resist" flavor). Also, if I can find alternatives that have more neutral or conservative messaging I'll jump to those, such as buying from the Ivanka Trump clothing line over a left leaning fashion brand for example.
These examples don't cover the full extent of this problem. Cancel culture is pervading every facet of our society, bringing with it an atmosphere of hostility and walking on eggshells lest someone be "triggered". More serious consequences beyond just ideological warfare include the loss of a person's livelihood over one "wrong" opinion or simple mistake being twisted into character defamation, our next generation learning a distorted version of history and then going on to having a distorted view of our country and end up despising it, a collective purge of our cultural heritage when classic literature and films are cancelled in the name of wokeness to name a few. In this climate of political and ideological hysteria, no one is safe! On a final note, you can't advocate for cancel culture then mock conservatives for deciding to boycott all those virtue signaling companies that go against our values! Cancel culture may be justified- Until they cancel you! So, how do you like being on the other end of it?
If we have to cancel something, let's cancel Cancel Culture!