Perhaps one of the most iconic speeches of the past century was the "I Have a Dream" speech by Martin Luther King Jr. A civil rights activist, he truly was on the front line fighting the prejudices of his day. Prejudices that included segregation in schools and businesses, a world where a black person could be refused service, black children denied entrance at attractions, couldn't even drink from the same water fountain, and yes, even lynched… His activism inspired others after him to mark a day in his honor for people to reflect on what his dream was and where we are today with it.
Now, most think that this topic resides more in Leftist discourse than conservative discourse, but I disagree! Yes, the Left has pushed the narrative of black oppression, and more widely, people of all races but white, and use MLK to prove their points. However, this is flawed. First of all, since when did the Left own the dream MLK gave the black community? Where in his speech does it say "I have a dream for black democrats…" I thought that dream was for everyone… The Left however, seeks to control the narrative of black oppression and of course, blames the white race.
Problem is, and I've covered this in far greater detail before in my "Breaking the Cycle" post, not all issues within the black community today are caused directly by white people and past oppression, such as the Jim Crow discrimination MLK did fight against! In a pop culture that embraces music with themes of gangsters, drugs, prostitutes and objectifying women, clothes that signal "I'm a gangster", rundown neighborhoods condoning crime where promising young people are gunned down in their prime, anyone who wants better labeled uncle Toms and such, is not a society that breeds independence and respect! One honestly can't blame one other race for injustices long past, for the current poverty and crime in a society that perpetuates it through their clothes, music, language, trashes their neighborhoods, bullies their best and brightest, objectifies women and where 75% or so are without a father figure, and has welfare cradle to grave rather than just to get back on their feet. Yes, you can be poor, and your past can disadvantage you greatly, but the past is gone now. Sounds brutal and cruel to say this so frankly, but change cannot happen until the truth is spelled out. MLK knew that when he called out the issues plaguing his generation!
Now, in the present day, and with a blank slate as a future, why not rewrite your story? Black people, who have been enslaved a century ago have broken the bonds of that servitude and created their own identity in America. Black people who were't even allowed to be in the presence of white people now are able to go where they please, be friends with, even marry white people, things never dreamed of in the Jim Crow era not so long ago! Do people of color still face prejudice and injustices? Of course they do! But so does everybody else… Prejudice is as old as humanity, and far older than the modern notions of race! It's how you fight back and overcome that prejudice that determines your strength, not your victimhood status like the Left wants to believe! See, being a victor and not a victim, as another inspiring conservative black leader Candace Owens says, does not mean you were never victimized and treated unjustly. It means you fought back and empowered yourself instead of capitalizing on your helplessness… The black community has risen out of Jim Crow and was once thriving in this country. However now, much of it is sinking back into the "hood", a life of crime and welfare as a lifestyle…
Now do all black people embrace such a detrimental culture??? Absolutely not!!! Countless people of color are appalled, embarrassed, and saddened they are painted with that awful stereotype! Don't take my word for it! Black conservatives like Thomas Sowell and Walter Williams say it outright: their community needs a huge change! They, and other rising black leaders, such as Candace Owens who formed the current #Blexit Movement for people of color to leave the Leftist narrative of dependency and victimhood, and CJ Pearson, another rising young black conservative on Twitter, want more for their neighborhoods, their race, and their society. To them, skin color does not define who they are, what their destiny will be and what they have to think.
Race does not define a person's character, actions do. That is the core message of MLK's activism. The segregation, discrimination, poverty and such of his time was fueled by this notion that the black race was inherently inferior, subhuman and less deserving due to their skin color, their genetics, and a flawed view that their inherent natures were inferior to the white race. Luckily this attitude is being destroyed more and more in the present day. Black people have achieved greatness. Proven themselves just as much of value as anyone else. One was our president (albeit not a great one!) for two terms. Point is, do you honestly imagine that happening in 1960??? If people of color can achieve the presidency for two terms in a row, then why are so so many disproportionately in prisons and poverty? The Left has an easy answer: racism. However, the truth is far more nuanced, including of course, internal societal attitudes about crime and education…
I admire conservatives of color and think they too, have their own dream. I can't speak for them with 100% certainty, but I do believe they would likely have these dreams:
A dream where their race is defined by their merit, not their skin color via affirmative action…
A dream where their communities want more than just gangs and poverty…
A dream where a generation graduates high school and goes onto college and beyond in record numbers, not in prisons disproportionately to the rest of the US population!
A dream where all little boys and girls are raised with loving involved fathers and intact families…
A dream where their race represents the top CEO's, business men and women, professors, academics, doctors, lawyers, in people's minds, not a welfare or victimhood stereotype!
A dream where every young aspiring student is applauded for getting great grades and scholarships to fine institutions, celebrate as the best and brightest, not derided as an uncle Tom or beaten if caught with a book…
A dream where their leaders challenge them into action, not lull them into complacency with dependence and victimhood to gain more votes…
A dream ultimately, where they're seen as people, period. Not defined by traits merely skin deep by anyone!
Yes, they too, have their own dream! Dreams of being just like everyone else, who is successful, driven, determined, bright and passionate to make a real and lasting change! That is MLK's legacy. Not something dated from the 60's, but the message that change can, and must be made continuously as new challenges arise. He truly was a victor, NOT a victim! To all conservatives of color: I admire your perseverance, your strength, and determination in the face of prejudice of not just those who shun conservatives and the frank truths in our world, but from your own communities, your own people, a party who thinks they own you and your goals, dreams and aspirations! Always remember, YOU define you, NOT your skin color!
Happy MLK day 🙂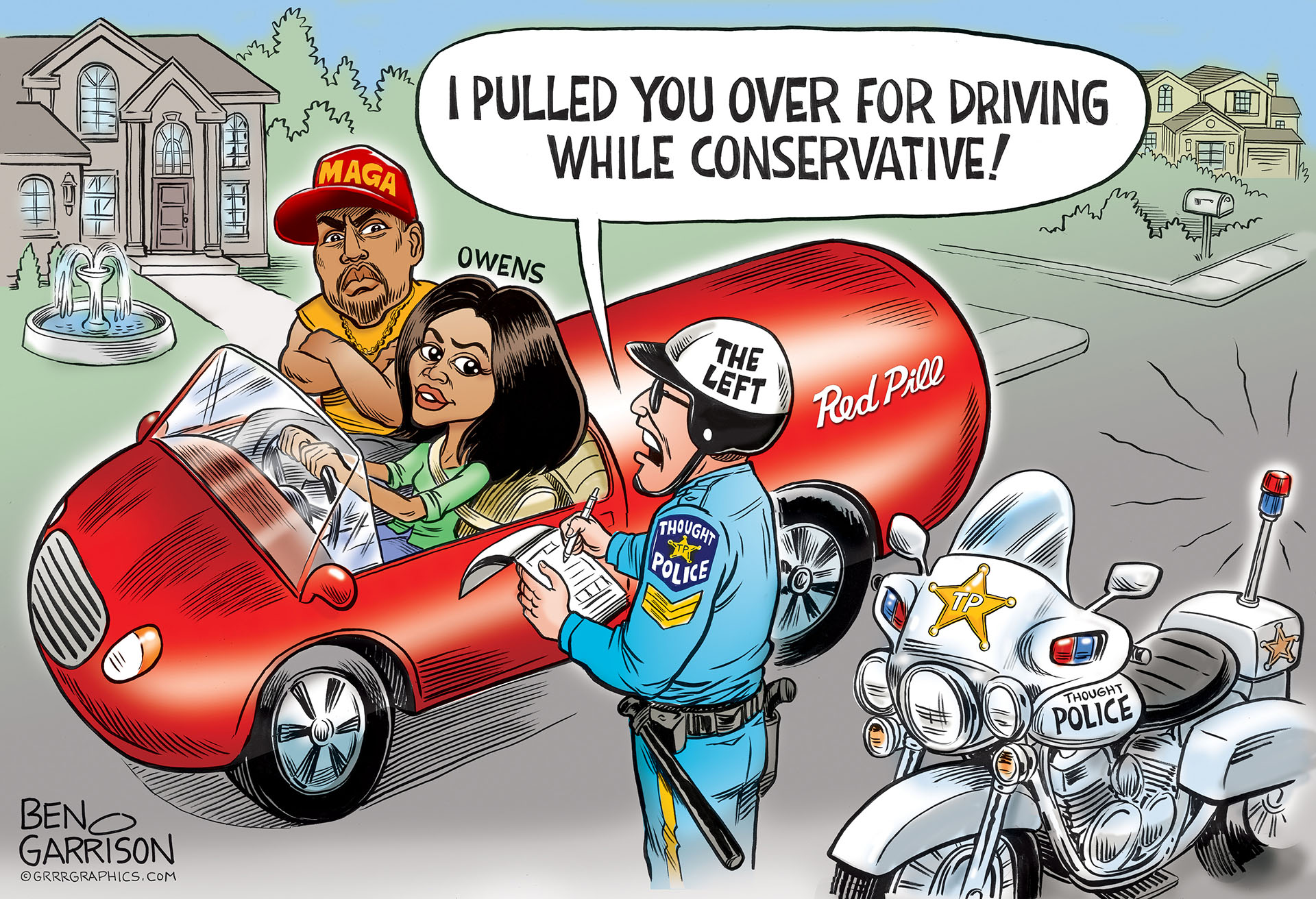 Oh, and for those who will cry "racist!" at me and think I'm pulling this all out of my butt, take a look at these:
Black student rejects victimhood status: 'I am going to break stereotypes'
Civil Suit Filed As Gifted Black Girl Bullied For "Acting White," Principal Refused To Act